Let's all hold up our beers and send a big congrats to 10-time World Barbecue Champion Chris Lilly, for his Top 3 finish in the National Barbecue Association (NBBQA) Celebrity Steak Cook-off! Owner and competition BBQer for Big Bob Gibson Bar-B-Que, Chris is considered one of the most influential persons in BBQ. However, this was Chris's first time competing in the Steak Cookoff Association.
The cook-off, held in Nashville, TN March 3-7, 2015 was a highlight of this year's NBBQA event, and featured several celebrity BBQ-ers, including Chris Lilly. Sounds like our kind of event. Below are a few highlights of Chris cooking on his PK Grill & Smoker.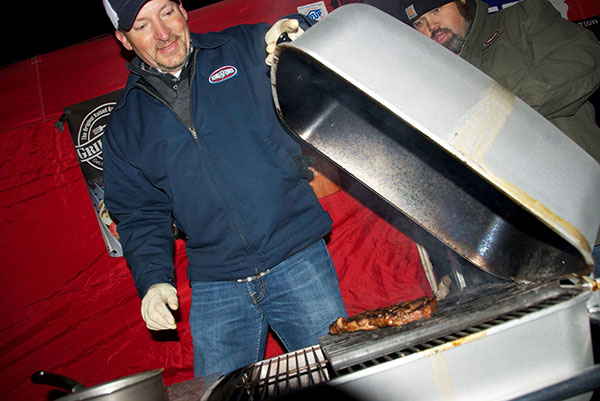 That steak is looking great on that grill grate.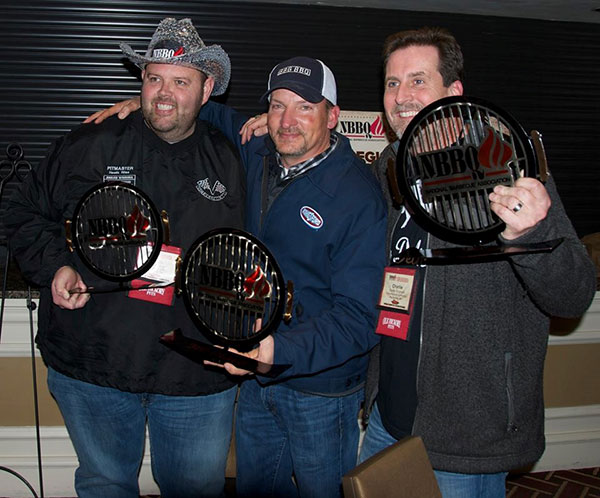 Champs, being champs.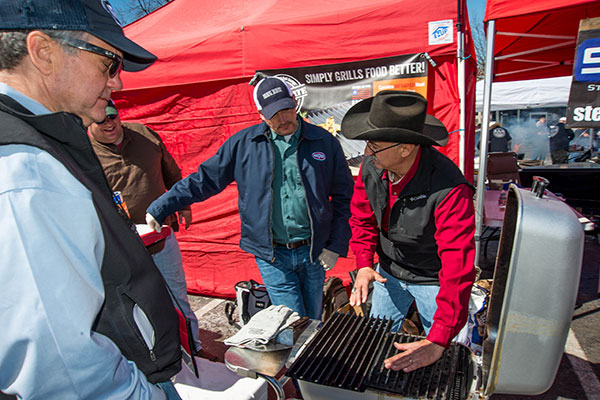 Paul James, Chris Lilly and Johnny Joseph talking strategy.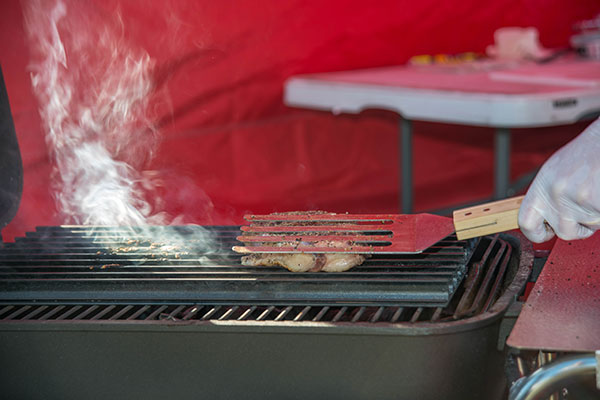 Grill Grates get those grill marks just right!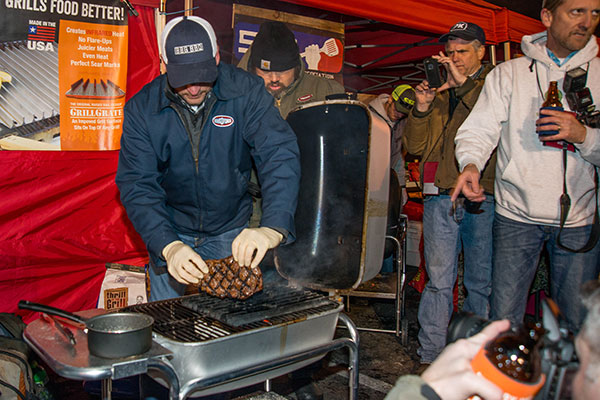 Inspired by these delicious-looking steaks? Try out one of our recipes: