Posted by Adam Cherepski on 31st May 2019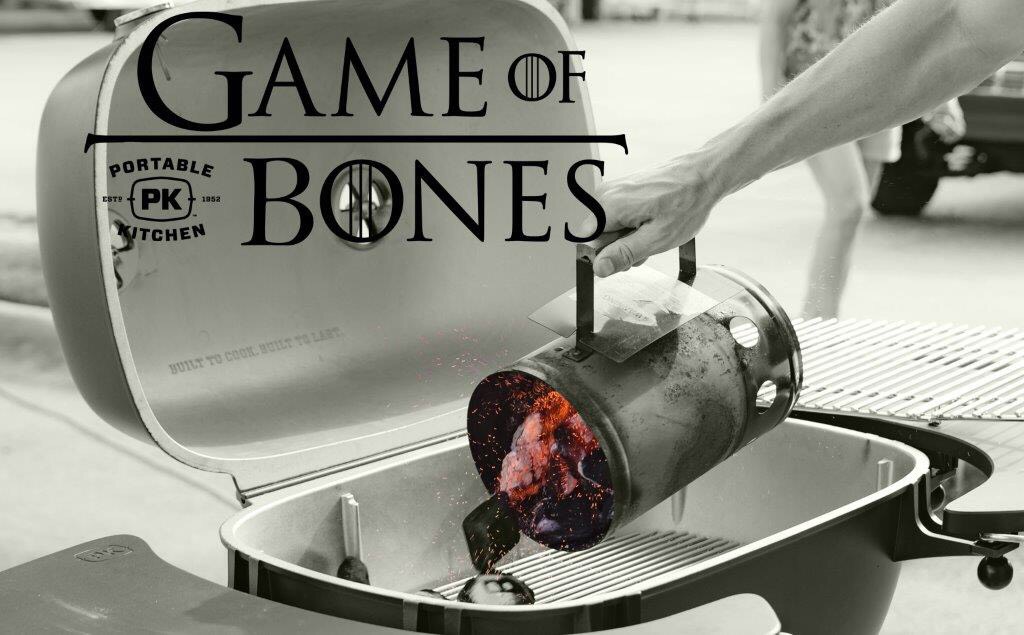 Not long ago, in a time not forgotten, a carnivorous event threw the event seasons out of balance. In a land where summers can last decades and winters just a brief respite from the heat, grills are lighting. The annual PK Cookout is returning, and in the temperate setting of Midtown Little Rock, Arkansas, War Memorial Stadium – filled with fire and smoke - will once again play host to this most revered event. This is a tale of lords, ladies, and children, charcoal novices and grilling veterans, competitors and party-goers, who come together to experience one of the best cookouts ever assembled. Here an inspired band of warriors do not bear swords or spears, but instead wield tongs and spatulas. Amid the many teams and revelers, the ales and assorted beverages, the appetizers and steaks, the fate of these competitors rests perilously in the hands of esteemed judges, as each endeavors to win the proudest of conquests: The Fourth Annual PK Grills Cookout.
Having been a competitor in past Cookouts, I assure you that this is no small undertaking. While preparing for battle, it is imperative to ensure that every last detail has been taken into account. Our first year, my esteemed brothers at arms and I diligently and painstakingly toiled over how to prepare the steak and what appetizer should be served. For the appetizer, we knew we wanted to do something no one else would, so we narrowed our choices down to oysters, clams, or cockles; we decided on oysters, and subsequently were victorious in this grouping.
As for the battle for steak supremacy, we rested our swords at the feet of the victor (in fact, 26 victors before us, but who's counting?). Most men would rather deny this hard truth, but we would rather face it. After all, every flight begins with a fall. The challenge was received, and unfortunately we failed, but we would live to cook another day, and that is exactly what we have done the past few years, and will continue to do so far into the future.
The kinships that have been made over the past few years have been forged in the aluminum-encompassed fires of PK. This is an all-day event, and during that event, you are afforded the opportunity to venture from your plot and mingle with the other teams. This is great for reconnaissance but mainly for camaraderie. Take note – there are tents and booths that you may want to steer clear of. These include, but are not limited to, Ramsay's Pork Sausage, The Hound's Chicken Tavern, Daenerys's Stallion Stable, and the Red Wedding Ramblers. Aside from these questionable groups, you will find nothing but warm receptions. Bring a mead or two to exchange while you're at it, and your bonds will be as strong as Valyrian steel.
At the end of the battle, your land may resemble King's Landing, but rest assured, tis the spoils of the Iron…er Aluminum Throne that makes the journey worthwhile. Join us in the 4th Annual PK Grills Cookout.