Posted by Michael Pendley on 21st Jan 2016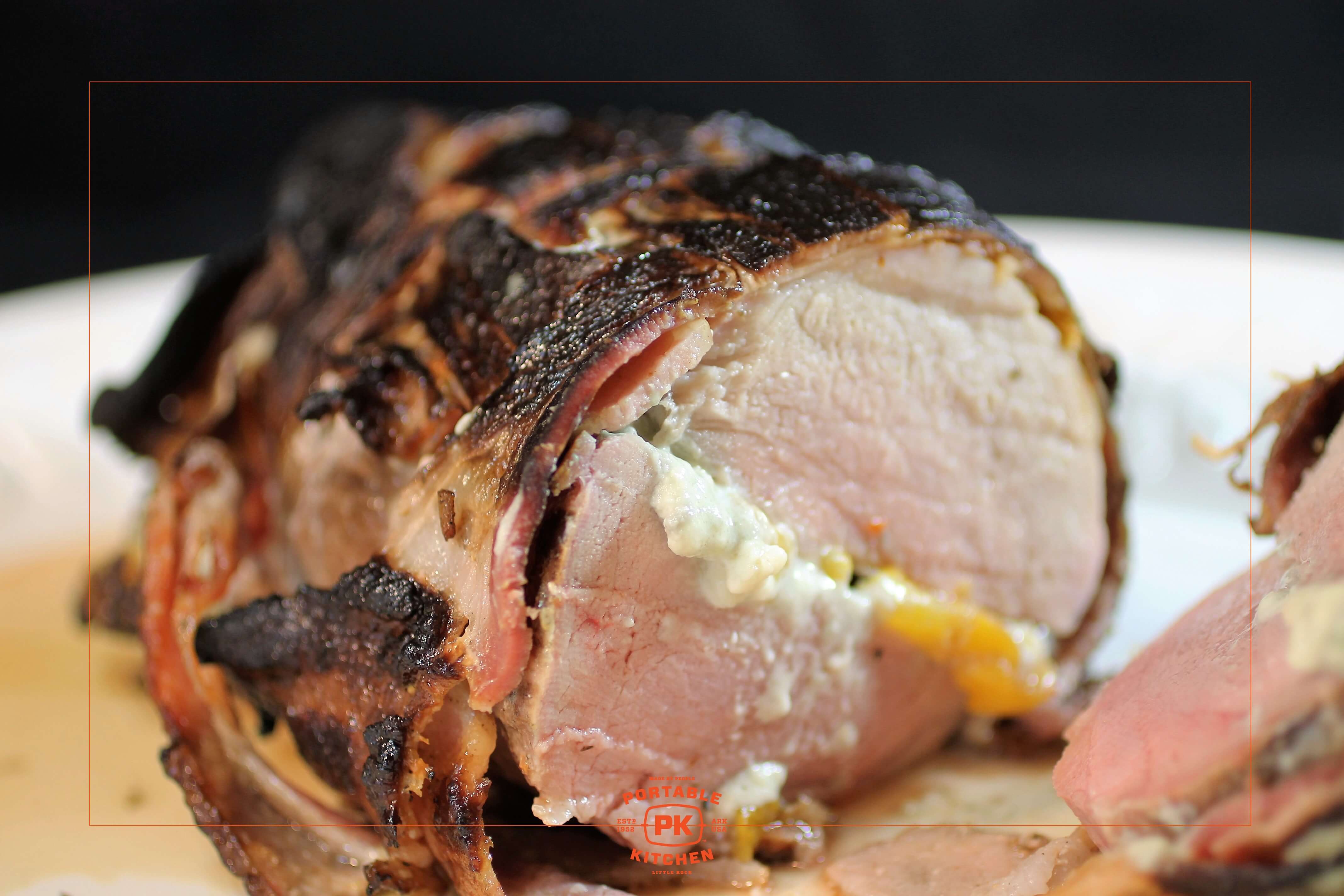 Sweet and savory flavors go well with pork. Bacon goes well with everything. Why not combine them all with a dish that will wow your dinner guests. By setting up the PK Grill with a hot side and a cool side through the use of a water pan next to the coals, you can start this stuffed tenderloin over heat to sear the bacon then move it over to the cooler side of the grill and add some wood chips to the coals to slow smoke the tenderloin for a tender, juicy main course.
2 pork tenderloins
1 pound bacon
1 can of peaches, in juice
1 cup blue cheese crumbles
1 tablespoon of your favorite pork rub (I use Chef of the Future brand Honey-Garlic Bourbon flavor)
Kosher salt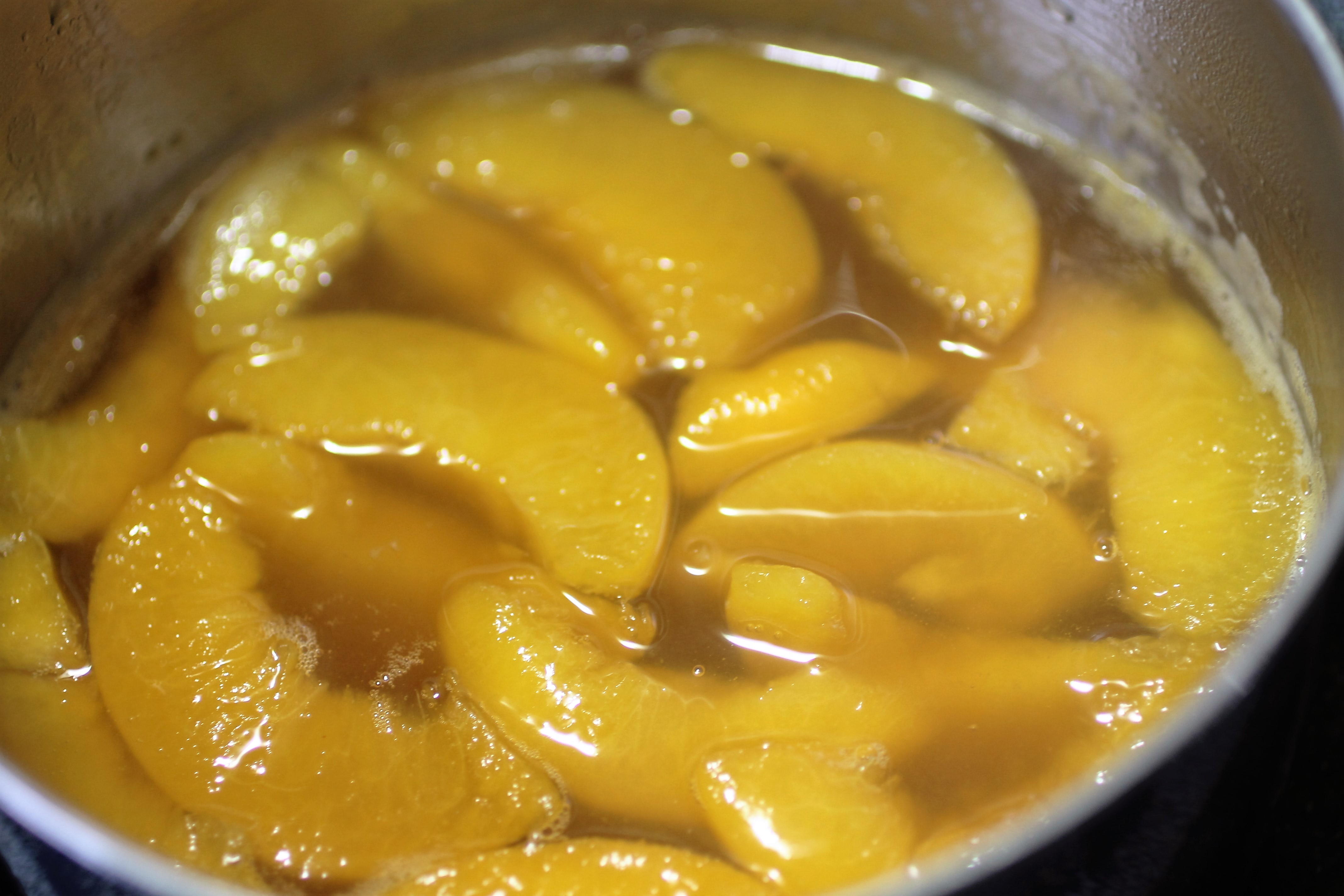 Start the dish by simmering a can of sliced peaches, with juice, in a sauce pan. Add a half cup of bourbon and two tablespoons of brown sugar. Simmer for ten minutes to infuse the peaches with the flavor of bourbon and caramel. Remove the peaches from heat, let cool, then slice thinly.
Lay one tenderloin out on cutting board, pound slightly with meat mallet to flatten. Season with rub and a light sprinkle of kosher salt.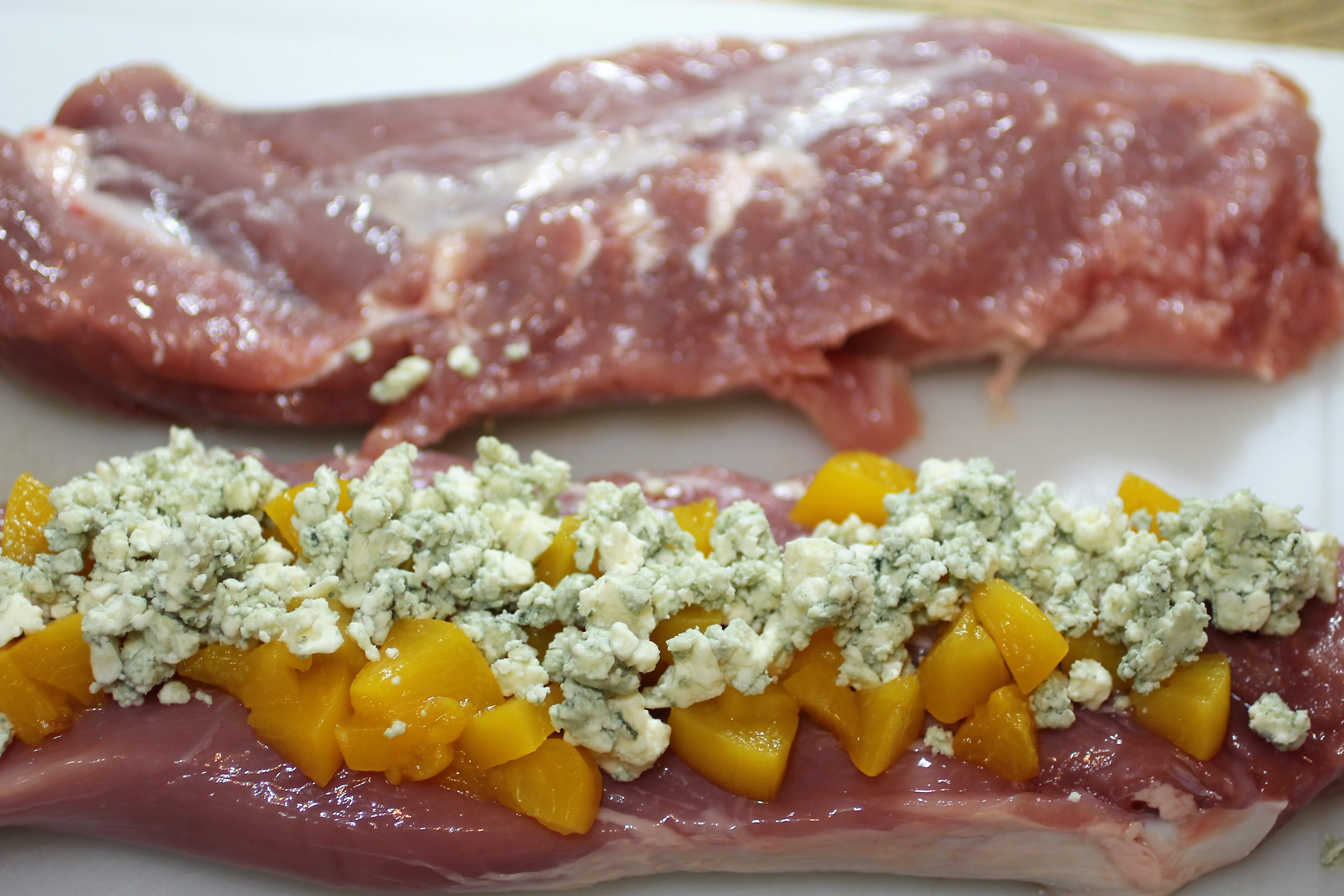 Layer on the sliced peaches and top with blue cheese crumbles.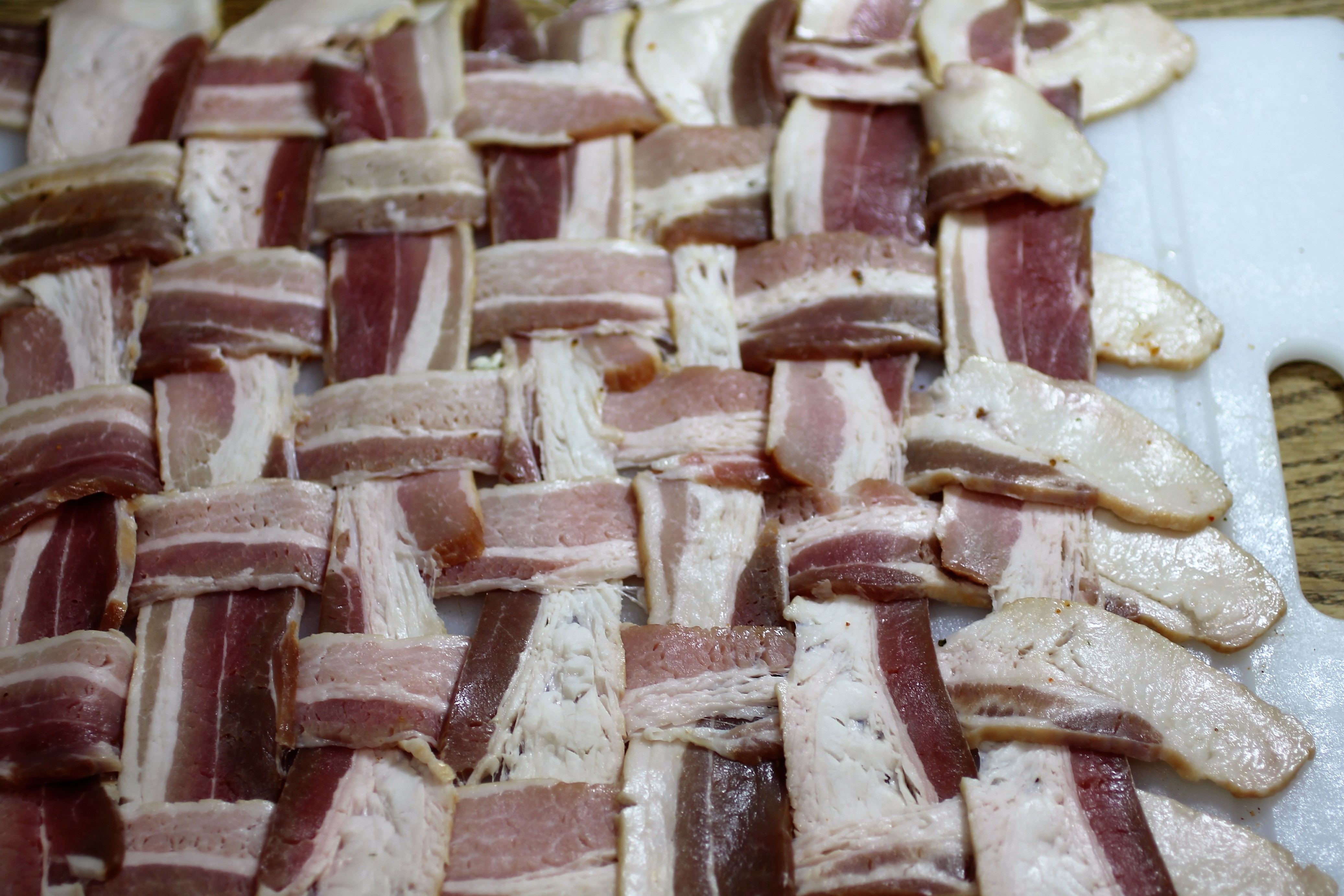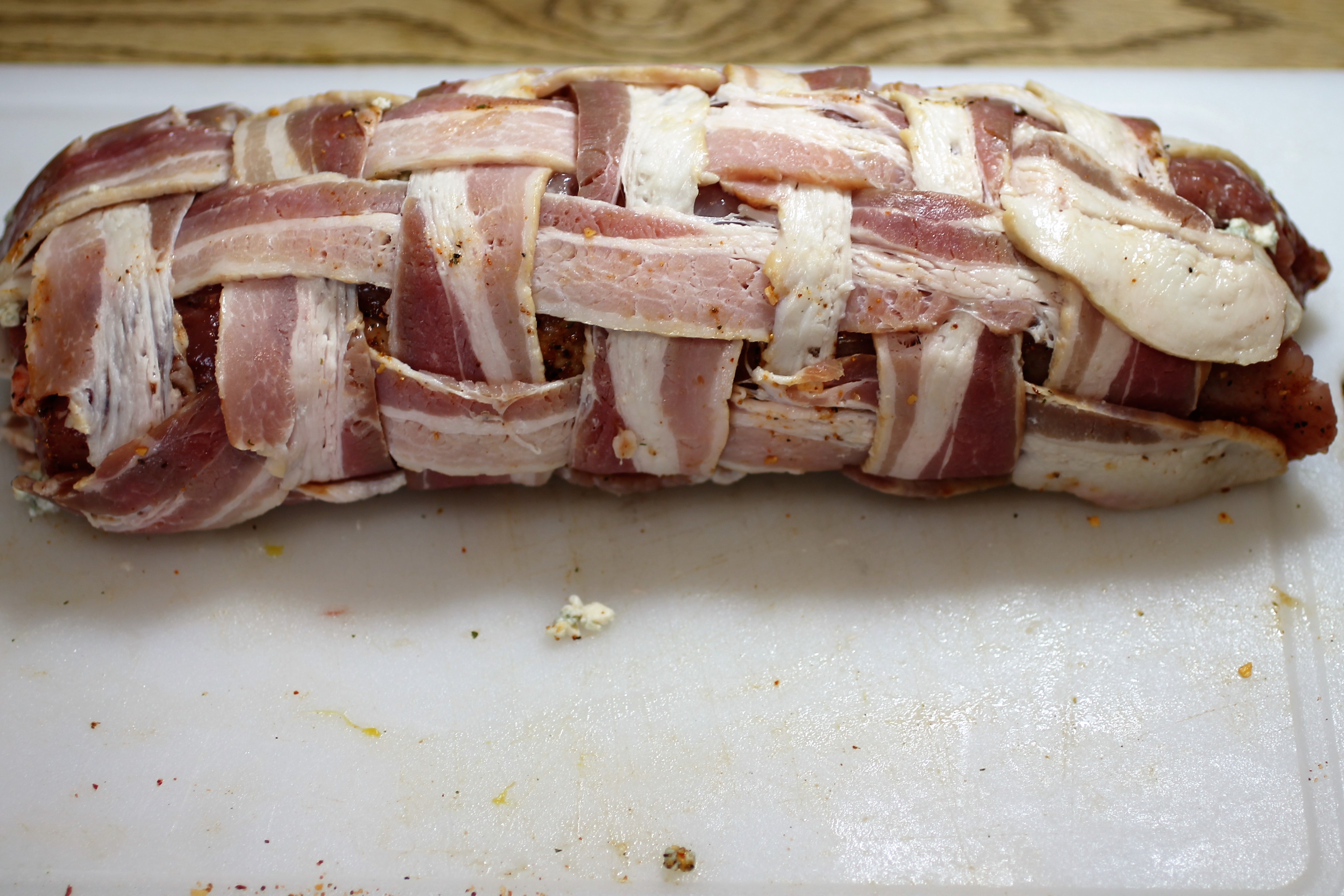 Top with the second loin and tie the two together with butcher's twine. Wrap the stuffed loins with a bacon weave and move to the hot side of the grill to sear the bacon.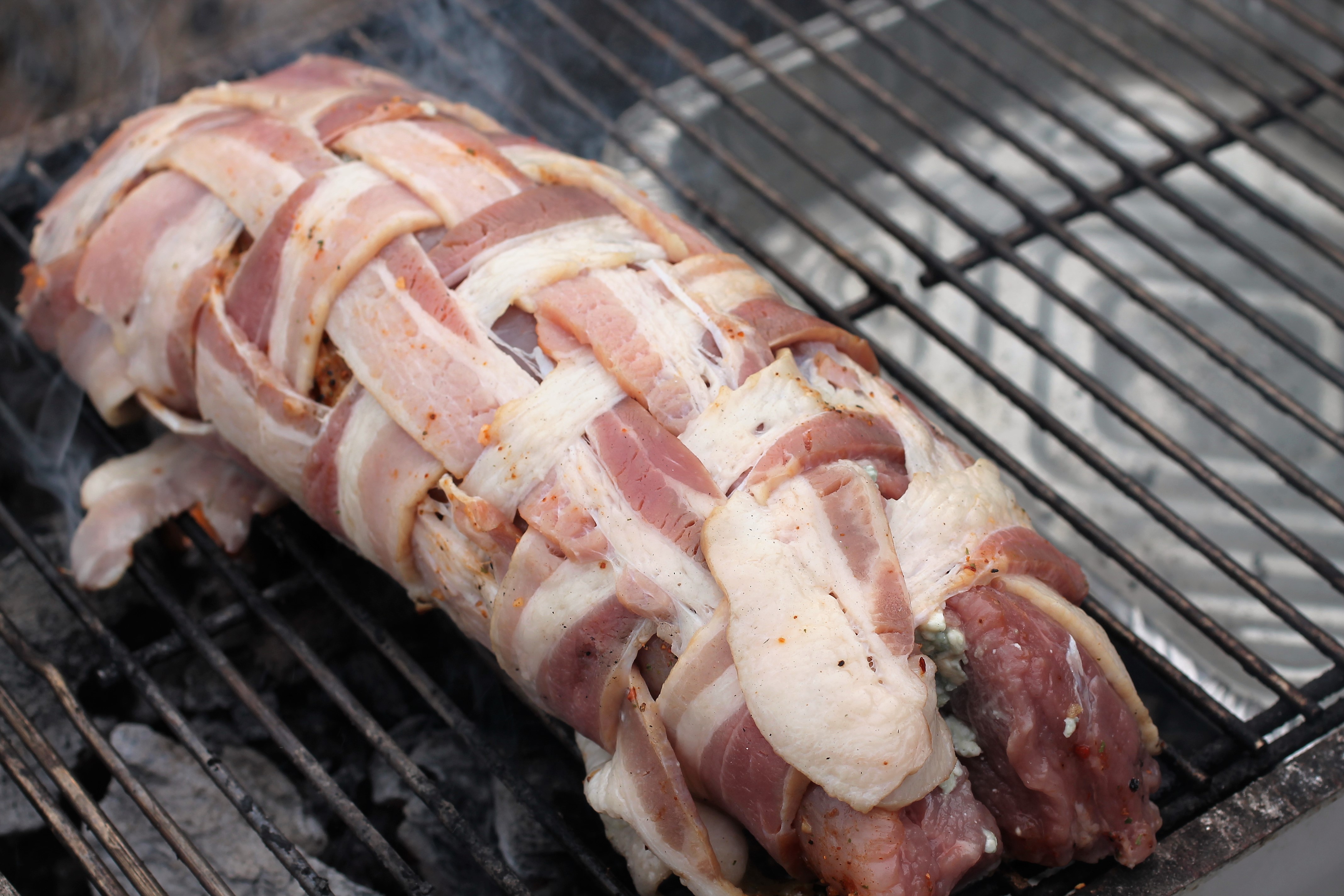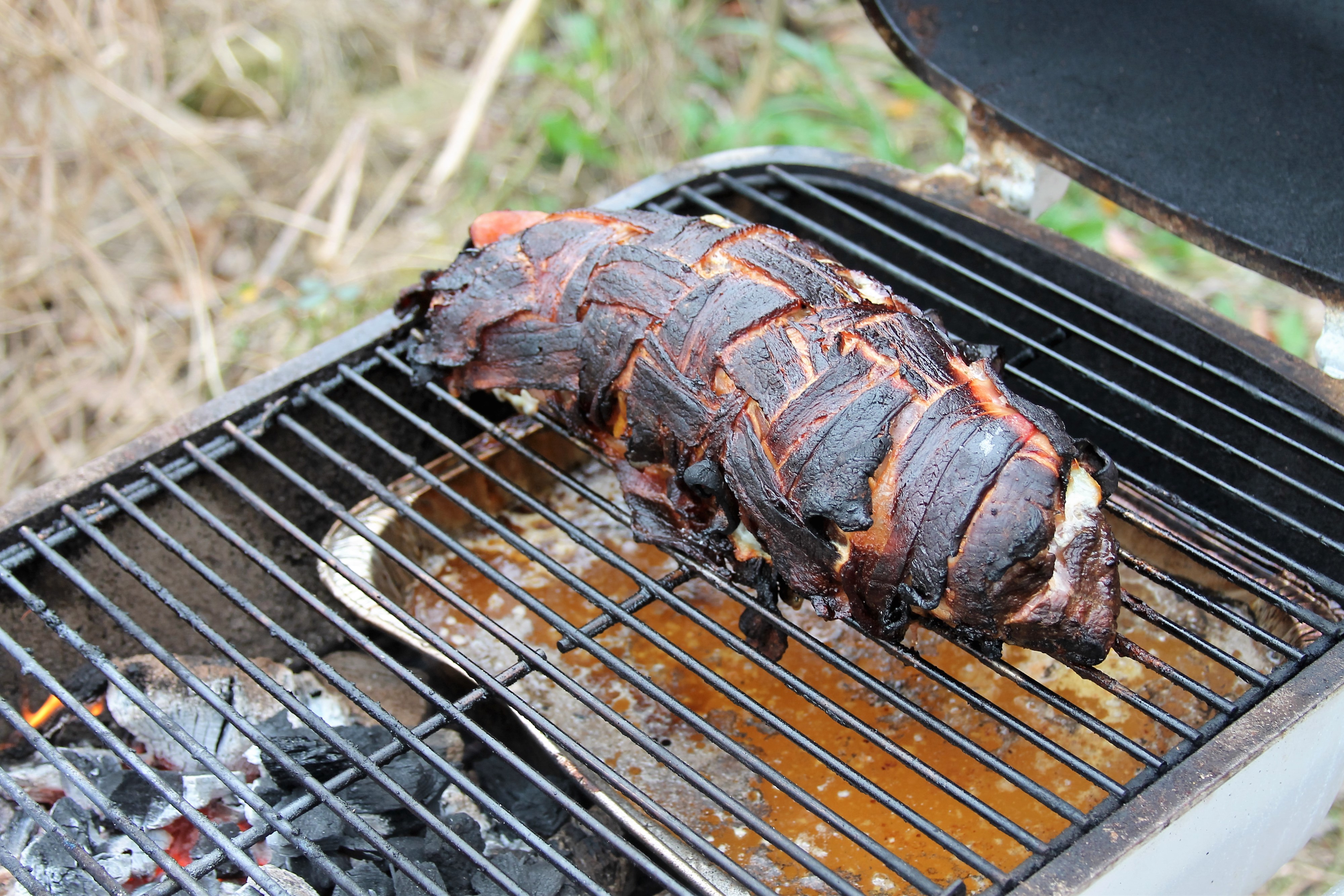 Rotate the loins so that all sides have seared, then move to the cool side of the grill. Lift the hinged cooking grate of the PK Grill and add a handful of fruit wood chips like apple or peach. Close the lid and let the pork smoke for 30 to 45 more minutes or until it reaches and internal temperature of 140 degrees.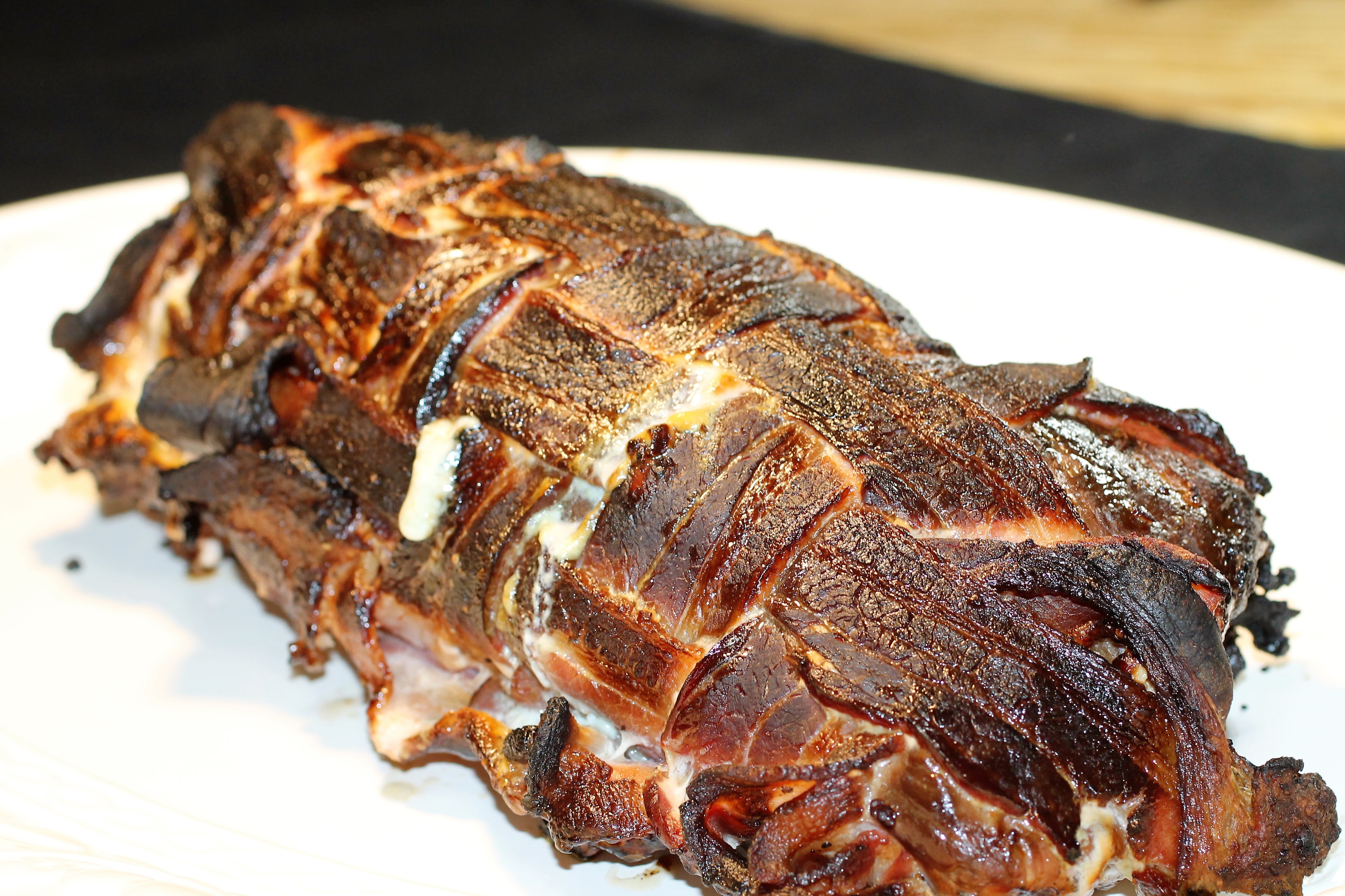 Remove the pork to a cookie sheet or large cutting board to rest. The temperature should rise another five to ten degrees. Slice the loin with a sharp knife, removing the butcher's twine from each slice before serving.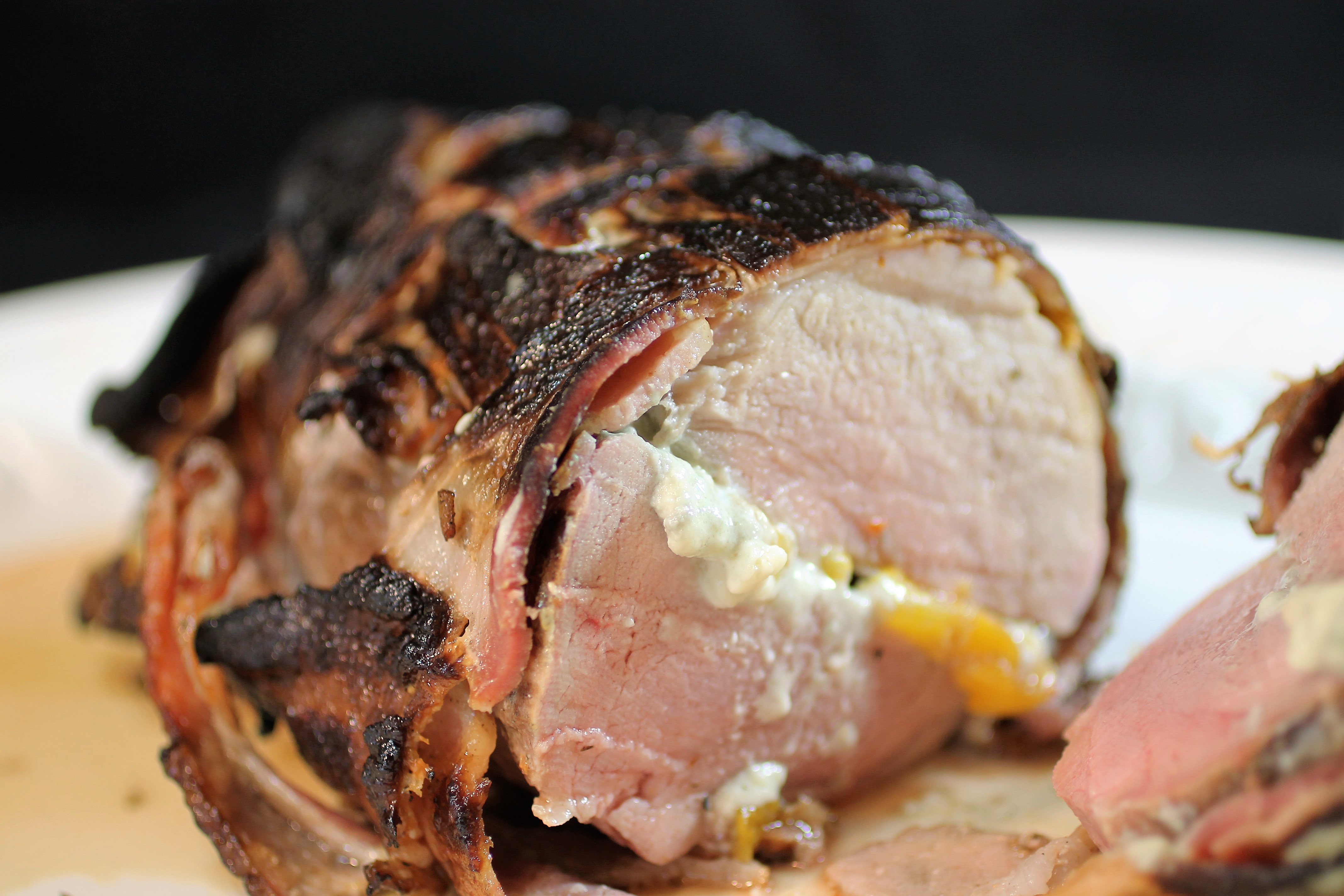 Wow.
Like this recipe from Michael Pendley? See more like it at his blog Timber2Table.