Posted by Michael Pendley on 25th Feb 2016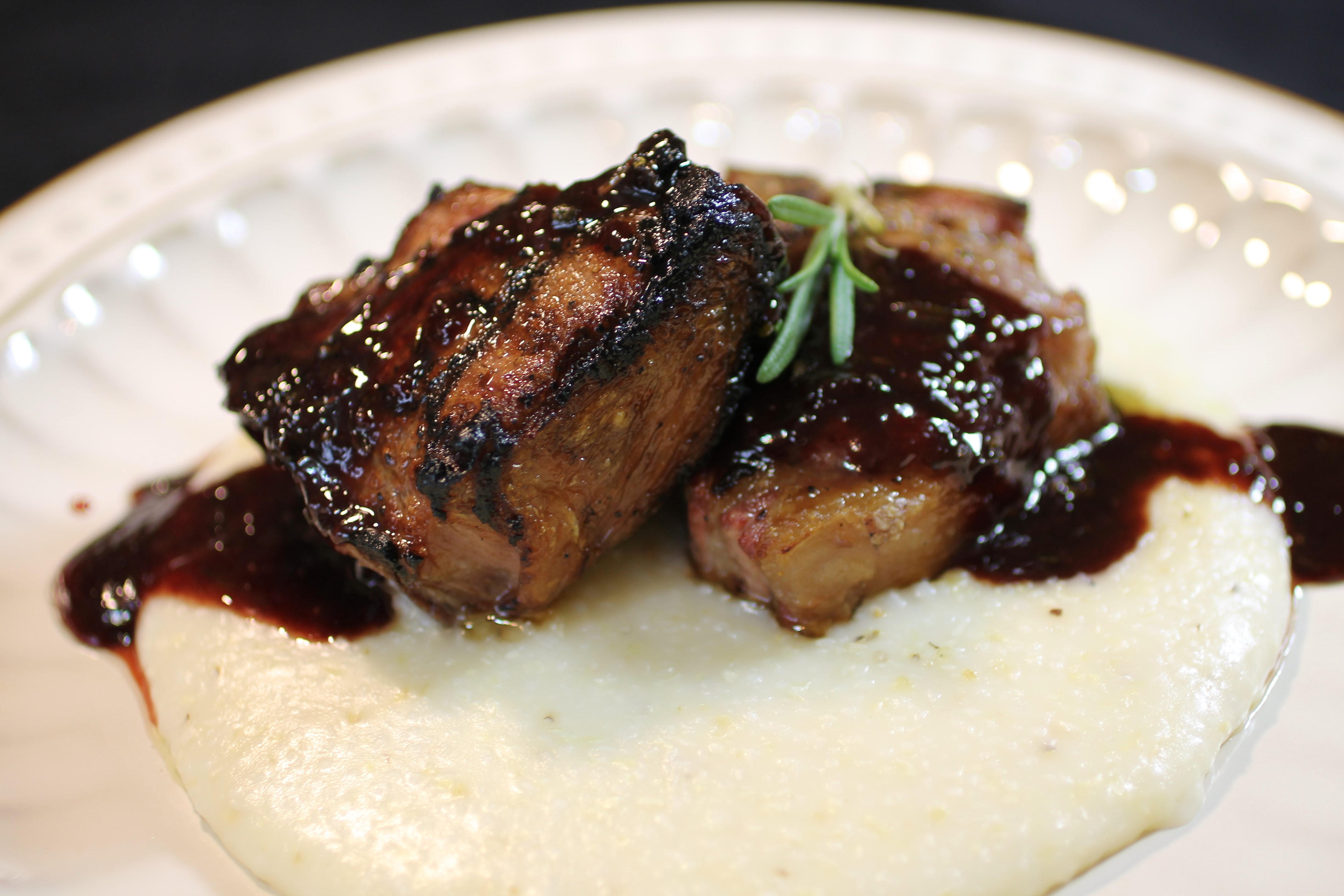 Lamb chops make the perfect entre. They are quick to grill, beautiful on a plate, and they taste delicious. The simple red wine and red currant jelly sauce reduction is flavored by freshly chopped garlic and rosemary. From start to finish, this one can be on a plate in about thirty minutes, making it a superb choice for weeknight dinners.
While the charcoal in the PK Grill comes to temperature, start the sauce and the grits so that they will be finished after chops are off the grill and have rested a few minutes.
Lamb chops don't take long to cook, I like a quick two minute sear per side on a screaming hot grill for a nice medium rare. To finish the meal, serve the chops over cheese grits with a side salad for a complete dinner in about a half an hour.
2 lamb chops per person
Cheese Grits
3 cups water
1 cup heavy cream
1 cup stone ground grits
1 teaspoon salt
6 ounces shredded sharp cheddar
2 tablespoons butter
Pepper to taste
Mix water and cream in 3 quart saucepan. Add salt and bring to boil. Pour in grits, reduce heat, cover, and cook 20-25 minutes until grits are done. Stir occasionally to prevent sticking. Once grits are tender and the liquid absorbed, stir in butter, pepper, and shredded cheese. Continue stirring till the cheese has melted and the grits are smooth.
Sauce
1 cup red wine
½ cup Red Currant jelly
4 tablespoons butter
1 tablespoon fresh rosemary, finely chopped
1 teaspoon garlic, minced
Heat butter in saucepan or pot on stovetop or over heat on grill. Add garlic and sauté for two to three minutes and add rosemary, stir an additional two minutes. Add wine and red currant jelly and bring to boil. Whisk or stir often until sauce has reduced to the point that it will coat the back of the spoon.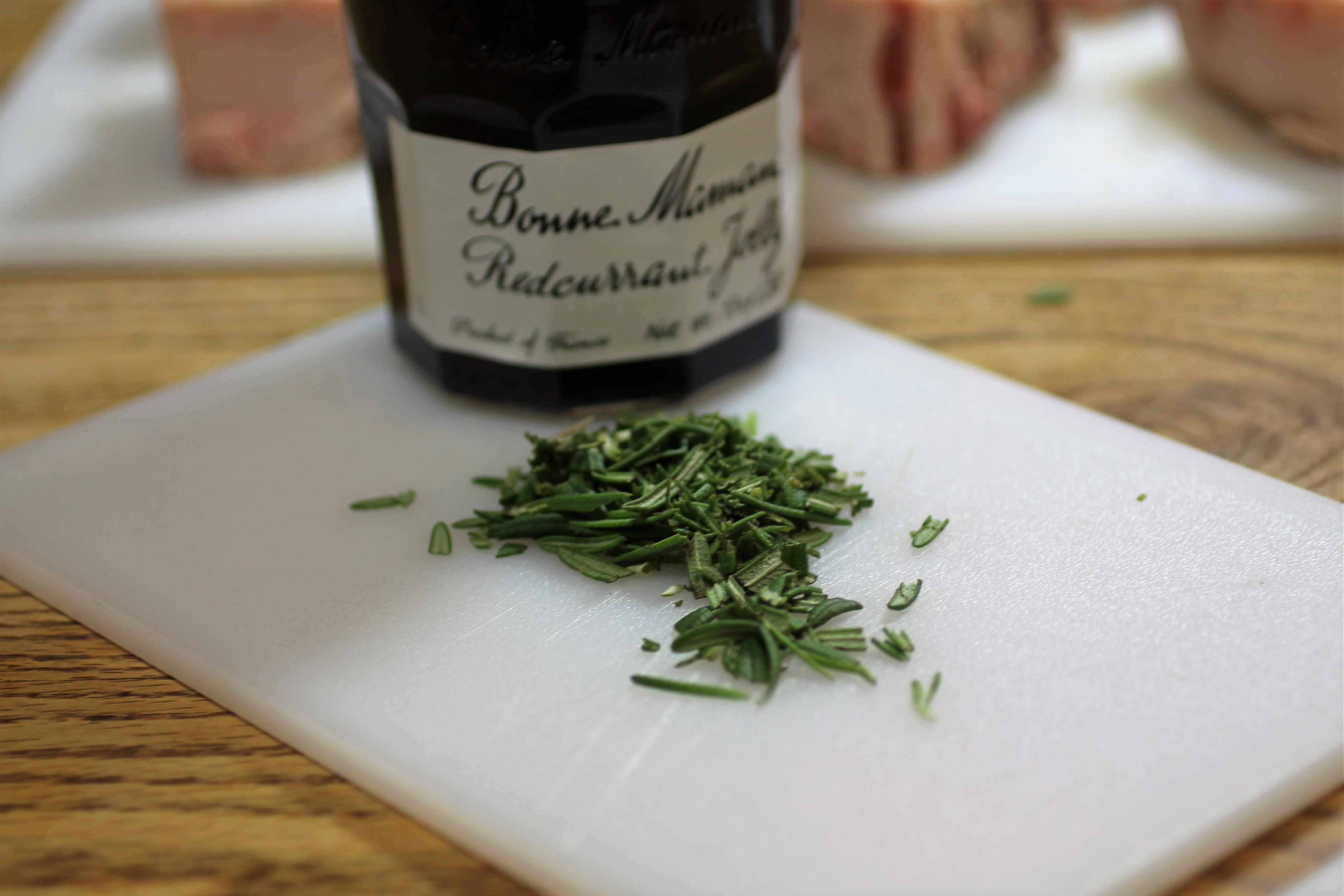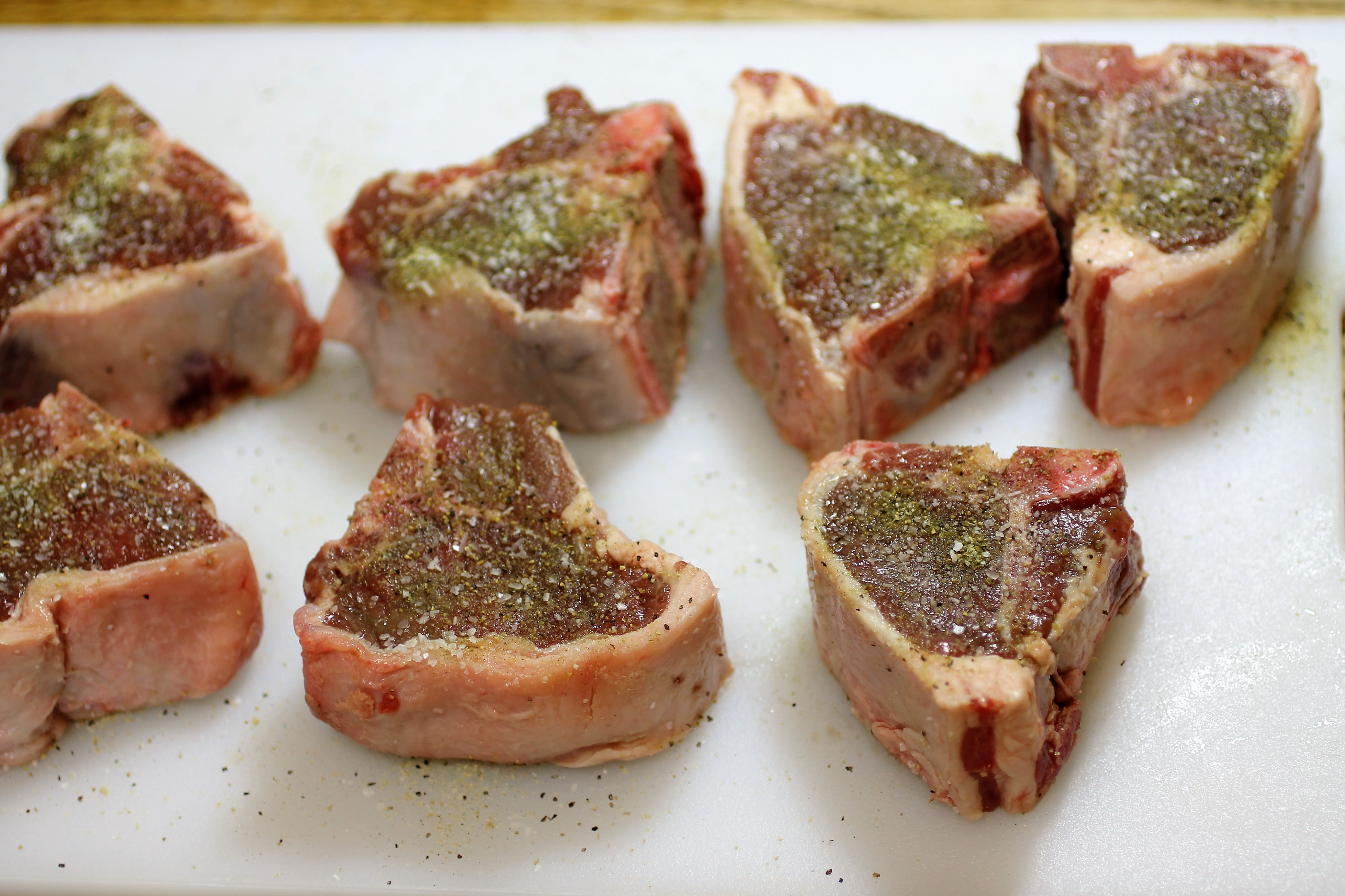 Season the chops on both sides with kosher salt and Cavender's Greek Seasoning Blend.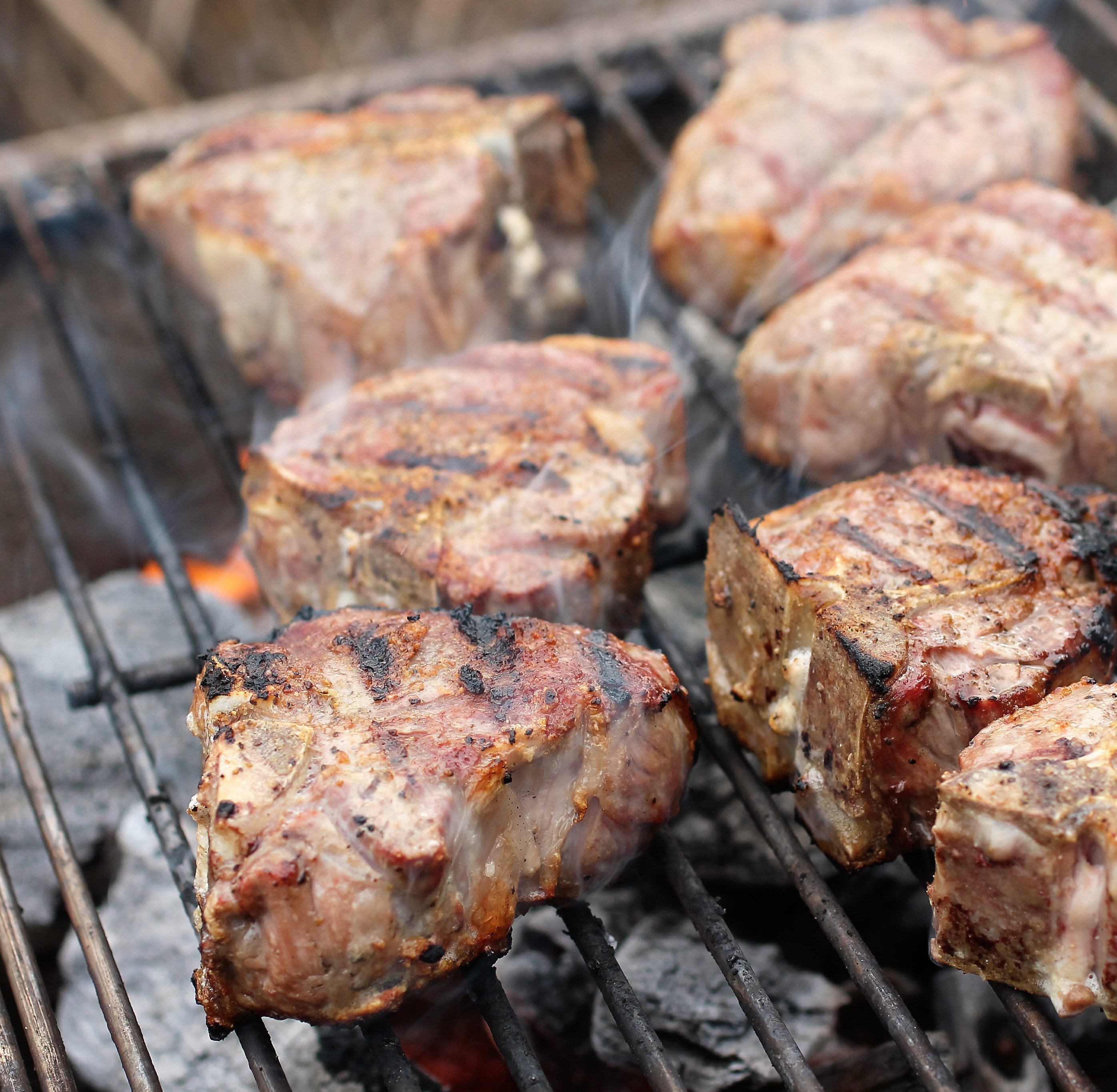 Sear on hot grill for two minutes per side for medium rare, three to four minutes per side for medium. Move chops to a warm plate and cover with foil to rest.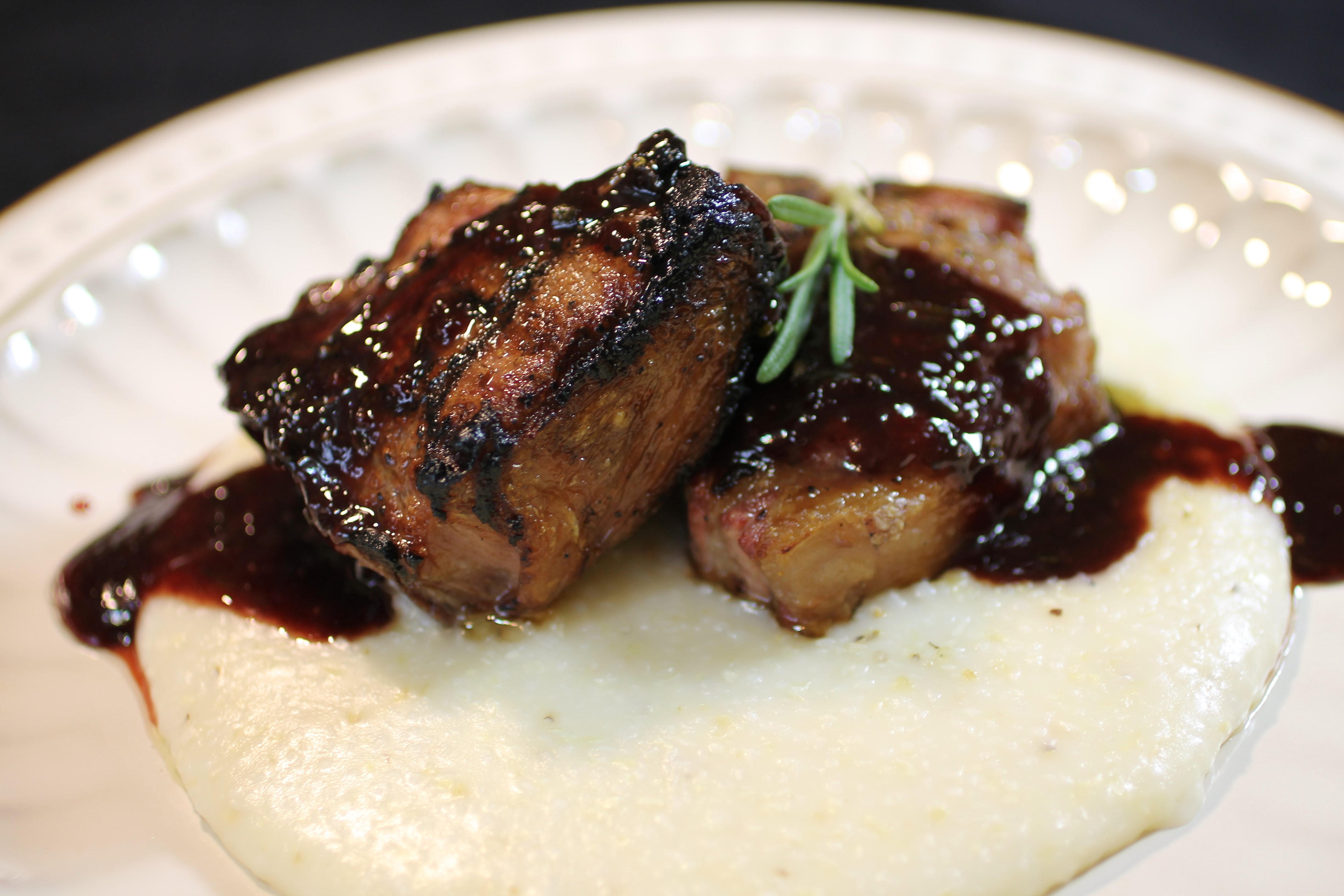 To plate, spoon cheese grits onto center of plate, top with lamb chops, then drizzle both with red wine sauce. Serve hot.
Like this recipe from Michael Pendley? See more of them at his blog Timber2Table.