World's most popular BBQ site named PK Grill "Kettle Killer"
For the third consecutive year, the classic PK Grill and Smoker (PK Grill) has been named a Top 10 Best Value Charcoal Grill by the world's most popular BBQ and grilling website, AmazingRibs.com.
The team at AmazingRibs.com thoroughly tested hundreds of charcoal cookers and found that the PK Grill & Smoker was among the best of the best and "has become our favorite charcoal grill." The site also branded the PK Grill a "Kettle Killer," referring to its superior performance over the well-known Weber Kettle grills. "We find ourselves using our PK more than our Weber Kettle lately" says the review.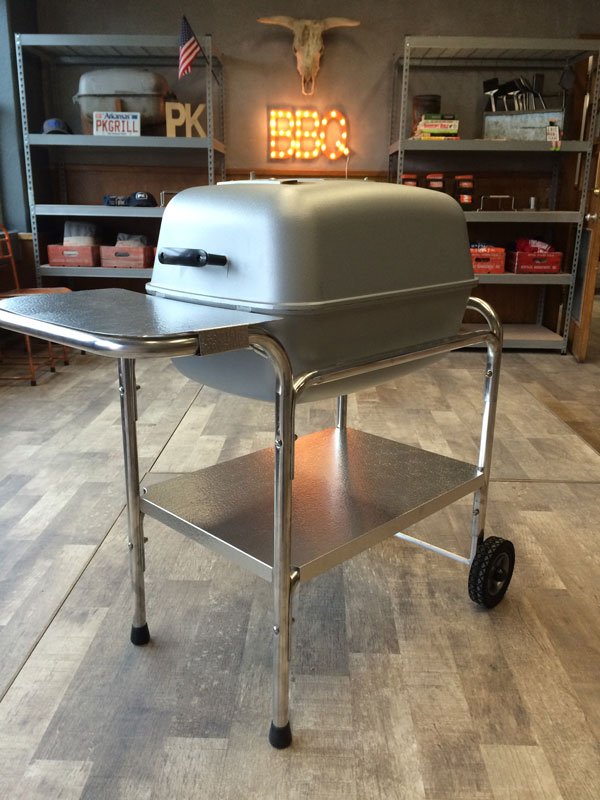 The PK Grill has also become the go-to choice for many of the country's top professional competition steak cooks because of its portability and heat retention.
Dustin Sanders and Joe Stump, the reigning U.S. and World Champion Steak Cooks, both compete on PK Grills and agree, "They keep heat better than any other grill we have used. They're very versatile and they look cool."
"The PK Grill caught my eye at the 2015 National Barbecue Association Annual Conference because I remembered my parents cooking on a PK throughout my childhood," said Johnny Joseph, 2014 Steak Cook-off Points Champion.
"After the conference, I immediately bought a PK and have been cooking on it ever since. The more I use my PK, the more I love it. I probably cook on it three times a week." Joseph recently took first place on his PK Grill at the Festival On The Rails Pork Chop Cook-off.
Dating back to 1952, the PK Grill and Smoker is distinguished for its superior craftsmanship and consistent cooking. After production of the popular grills stopped in the mid-1970's, the durable cookers became collectors items, often handed down from generation to generation.
After a nearly 30-year hiatus, the distinctive thick cast aluminum grills are again being poured by hand and then finished, assembled and shipped from the company's Little Rock, Ark. headquarters to retail stores all across the country.
"We would like to thank all of the devoted PK Grill fans for keeping the dream alive," said Scott Moody, chief marketing officer of Portable Kitchens, Inc. "We would like to invite every backyard amateur griller, seasoned chef and competition cooker to try this outstanding charcoal grill and smoker. Just like Meathead from AmazingRibs.com, Dustin, Joe and Johnny - all guys who know a thing or two about grilling - we believe anyone who tries the PK will become a convert."
View our full line of grills and accessories, or find a PK dealer near you.