Posted by Scott Moody on 19th Apr 2017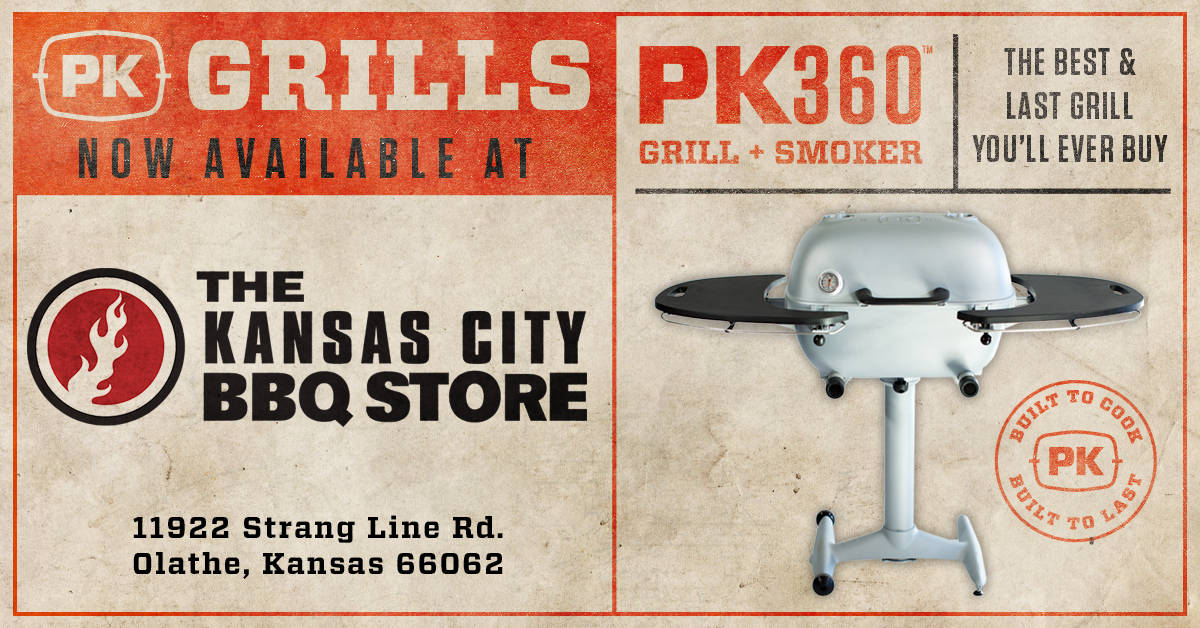 We are proud to announce the availability of the full line of PK Grills and accessories at The Kansas City BBQ Store!
The Kansas City BBQ Store was founded in 2006 by Jeff and Joy Stehney, owners of Joe's Kansas City Bar-B-Que restaurants (formerly Oklahoma Joe's), and founding members of the championship competition barbecue team Slaughterhouse Five.
Slaughterhouse Five, has won more than twenty Grand Championships at some of the most prestigious barbecue contests in the country, including two at the American Royal BBQ; once at the Invitational, and once at the Open. They've also won Reserve Grand Championships at both the Royal Open and Invitational, as well at the Jack Daniel's World BBQ Championship. In 1993, Slaughterhouse Five was named Team of the Year by the Kansas City Barbeque Society.
Jeff and Joy are best known for their world famous barbecue restaurants in Kansas City. Founded in 1996, Joe's Kansas City Bar-B-Que has been praised for the extraordinary quality and consistency of its barbecue by food writers and restaurant critics in The New York Times, The Wall Street Journal, USA Today, The Washington Post, The Chicago Sun-Times, The Chicago Tribune, The Denver Post, and The Kansas City Star newspapers, as well as Vanity Fair, and Men's Health magazines. The restaurants have been featured in numerous television programs on the Food Network and the Travel Channel, and have been named "Best Barbecue in Kansas City" by Zagat's every year since 2004.
In 2009, acclaimed chef, writer, and television personality Anthony Bourdain named Joe's as "One of Thirteen Places to Eat Before You Die."
Find PK, The Best and Last Charcoal Grills You Will Ever Buy at 11922 Strang Line Road, Olathe, Kansas 66062