Posted by Scott Moody on 2nd Mar 2018
All are welcome to the 2018 PK Grills Cookout and Steak Cookoff to be held on June 1 and 2 this year. We would write a lot of words about it, but we spent all our time on this poster, so just scroll down. We would love to see you there so...
Click this link to get REGISTERED!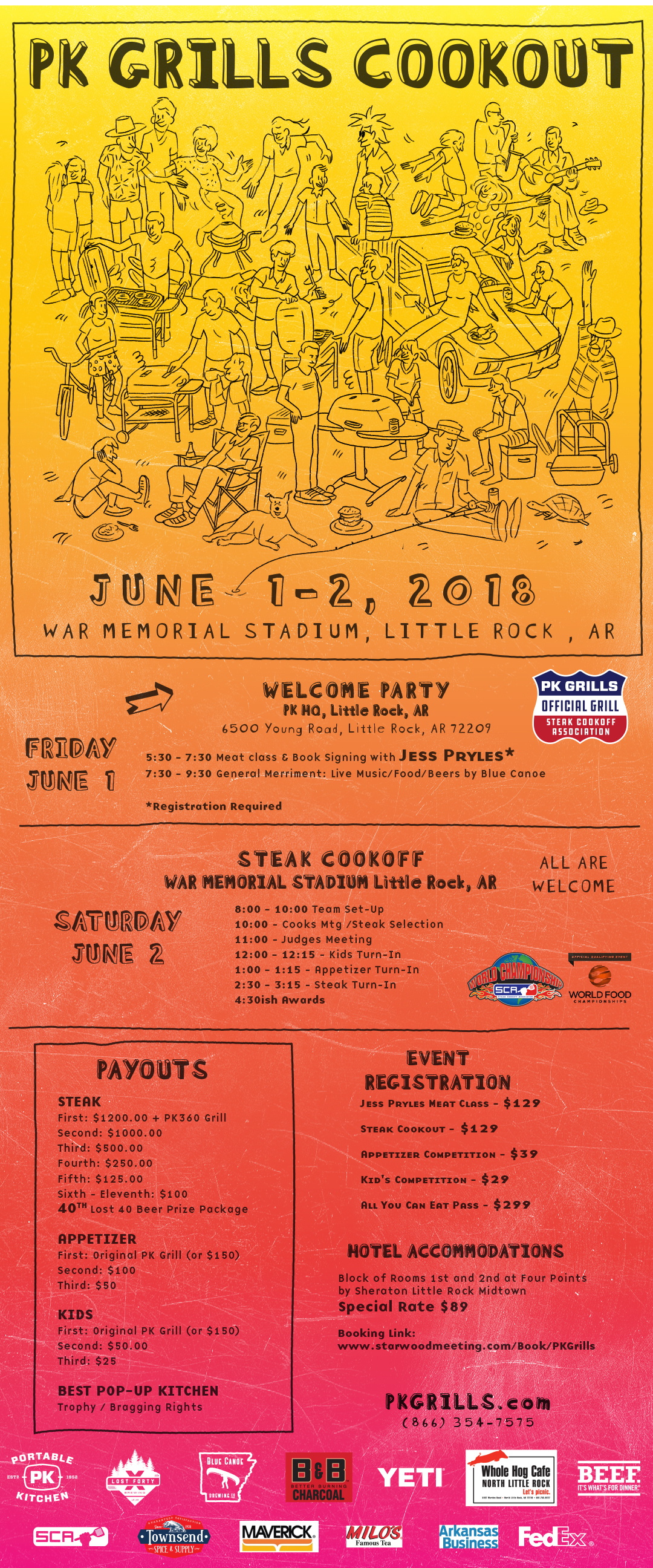 Spend a couple hours on Friday with Austin, TX's own Hardcore Carnivore, Jess Pryles. She'll be talking steak and sharing recipes from her new cookbook, "Hardcore Carnivore: Cook Like You Mean It". Book signing and Welcome Party afterward, free. Class space is limited so register early.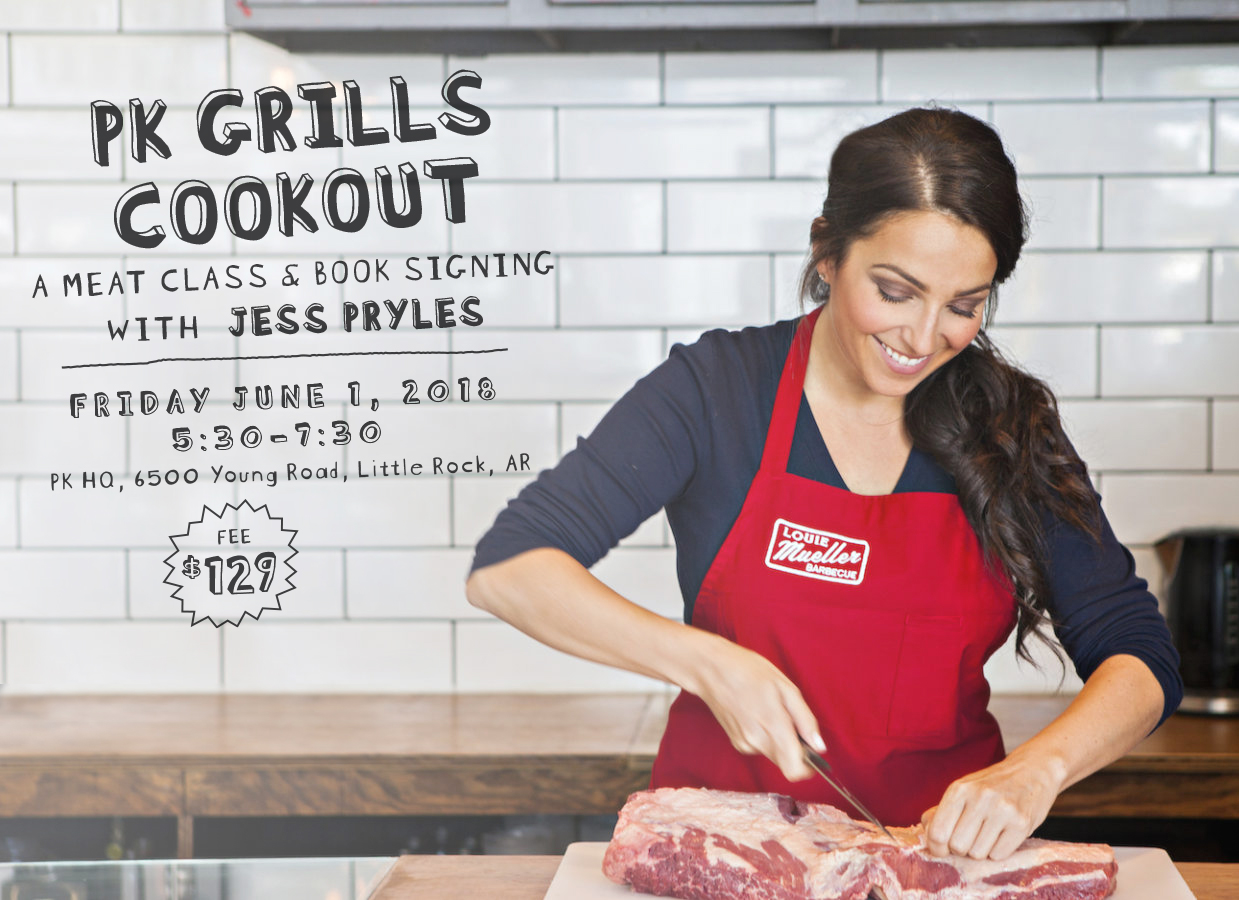 ---
Meat Class & Book Signing with Jess Pryles, Friday June 1
Click here to register.
---
THE THIRD ANNUAL PK GRILLS STEAK COOKOFF, Saturday June 2
Click here to register.
---
Kid's Cookoff, Saturday June 2
Click here to register.
---
We couldn't do this every year without help from some pretty cool friends and sponsors. Check 'em out.
Whole Hog Cafe North Little Rock
Need a room? Four Points by Sheraton Little Rock Midtown. Special Rate $89!
Booking Link: https://www.starwoodmeeting.com/Book/PKGrills
See you at the cookout!
- PK