Posted by Scott Moody on 22nd Jun 2017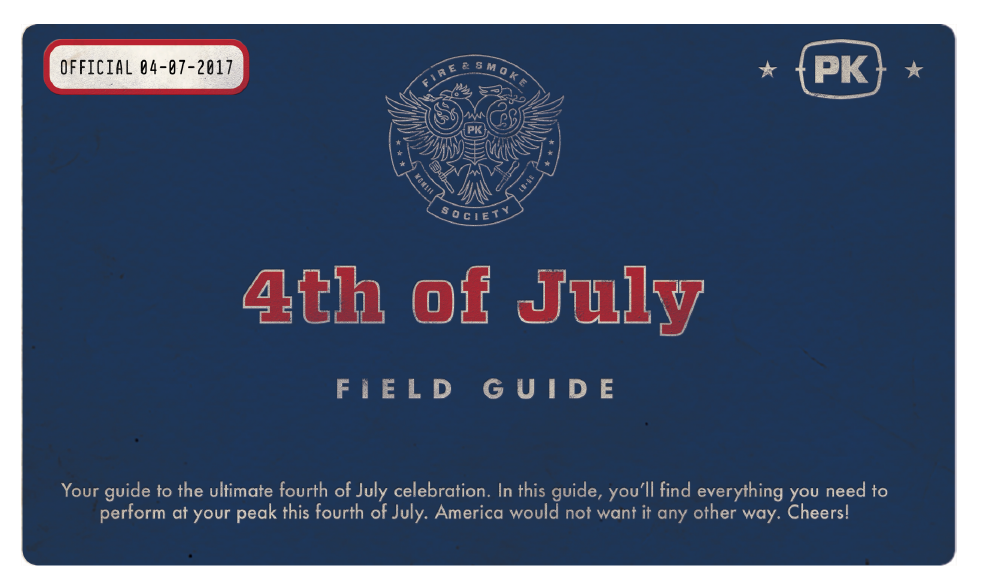 The fourth of July is serious business for grillers and outdoor revelers of all stripes. Like summer temps, expectations can be high. To succeed, you need a clear strategy, so PK has pulled together this guide to help you plan and execute a flawless birthday party for America.
FOOD
First, ditch the weiners and wings and make some real food. It's what the founders would have wanted. Here are four delicious recipes from the PK archives that don't involve hot dogs (not that we have anything against hot dogs).
2. Grilled T-bone with Blue Cheese Bacon and Chive Butter
COCKTAILS
Next, it is going to be hot outside and you and your guests are going to get thirsty. We know that you aren't muddling anything, so Mohitos are not on your July 4th cocktail menu. What to drink while grilling meat in the Pilgrim style? Beer and Tequila, that's what. Check out these recipes for some of our fave summer cocktails.
Big Don's Beertuni
1 Can (12 oz) of your Favorite Beer
1 Green Olive
Pour the beer into a 12oz beer glass.
Drop in the olive
Enjoy!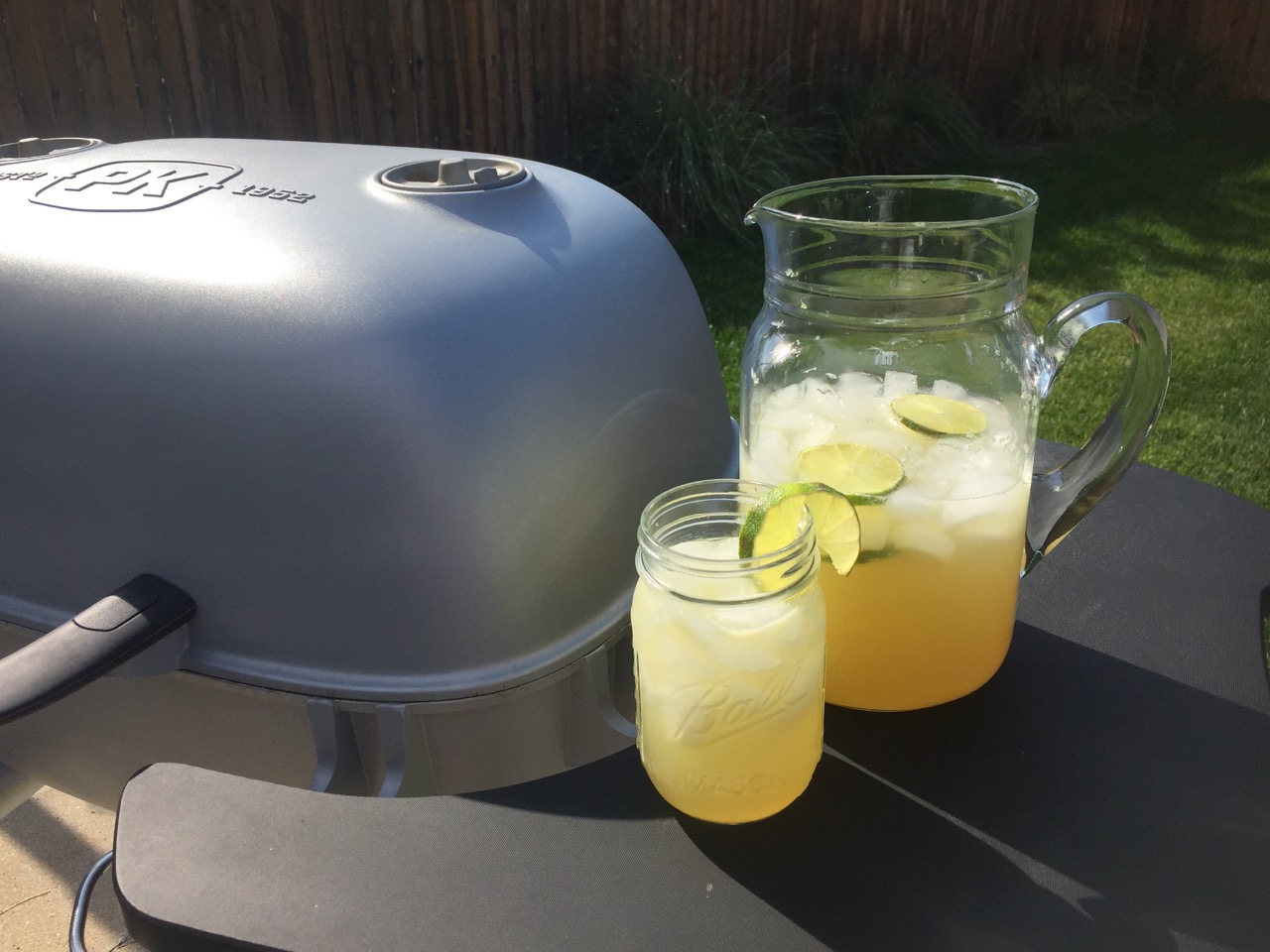 Ben's Beergarita
1 Can (12 oz) Lemonlime soda, Chilled
1 Can 12 oz beer
1 12oz Frozen Limeade (Thawed)
12 oz Tequila
Salt & Lime slices for garnish
Rub lime wedges around rims of glasses and dip rims in salt.
Combine Lemonlime soda, limeade, beer and tequila in pitcher with ice.
Garnish with lime slices.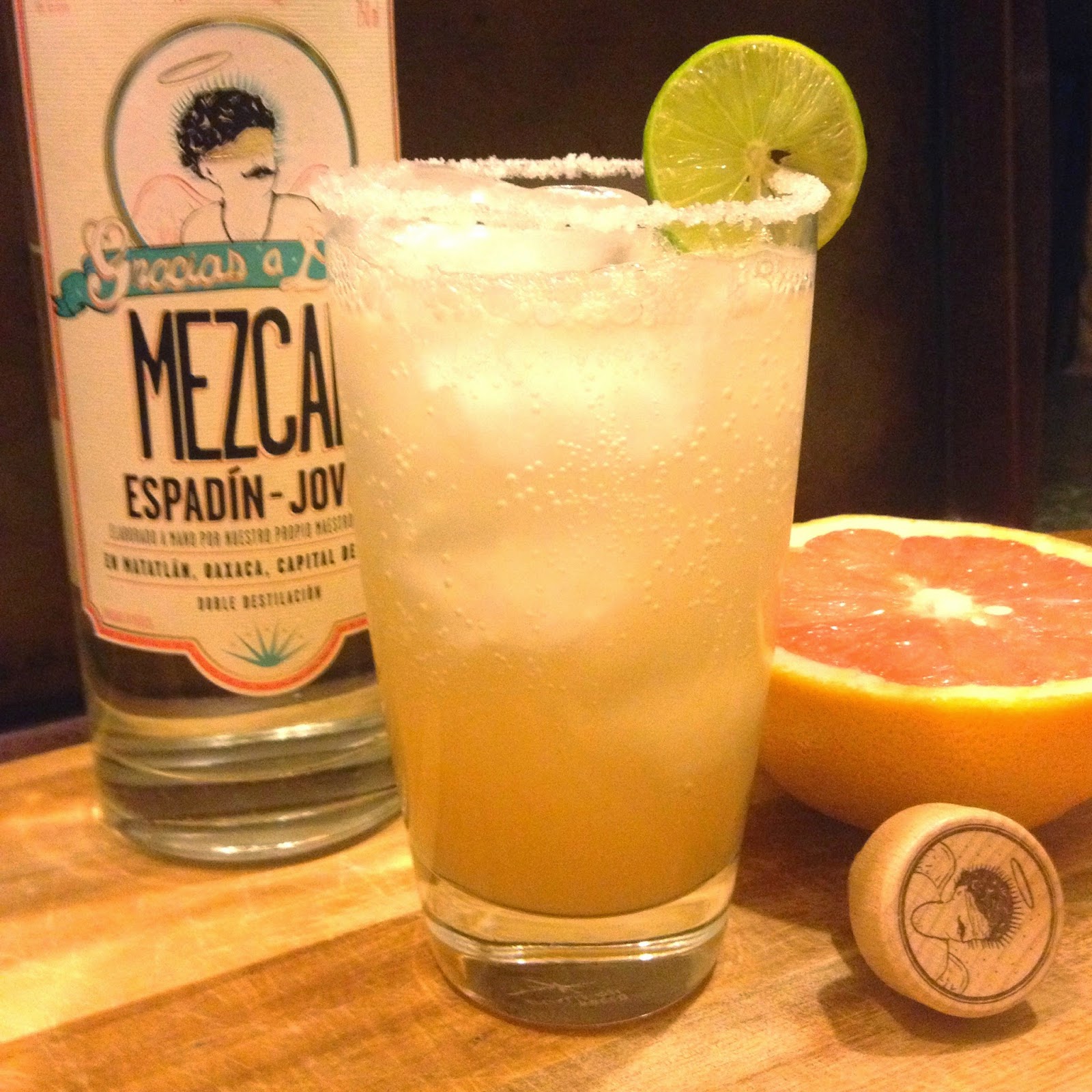 The Colonel's Mezcal Paloma
3 oz. fresh squeezed grapefruit juice
2 oz. Mercal
1.5 oz. Cocchi's Vermouth di Torino
Juice of half a lemon
Mix all ingredients together, pour into a glass with ice, top with a few ounces of soda water
A FEW FUN IDEAS
Nobody is having fun if the kids aren't having fun, right? Trust us on this one. It is crucial to get your toy soldiers marching to the beat of some serious outdoor crafts so instead of managing time-outs, you can focus on keeping your guests hydrated and full of hot, delicious grilled foods.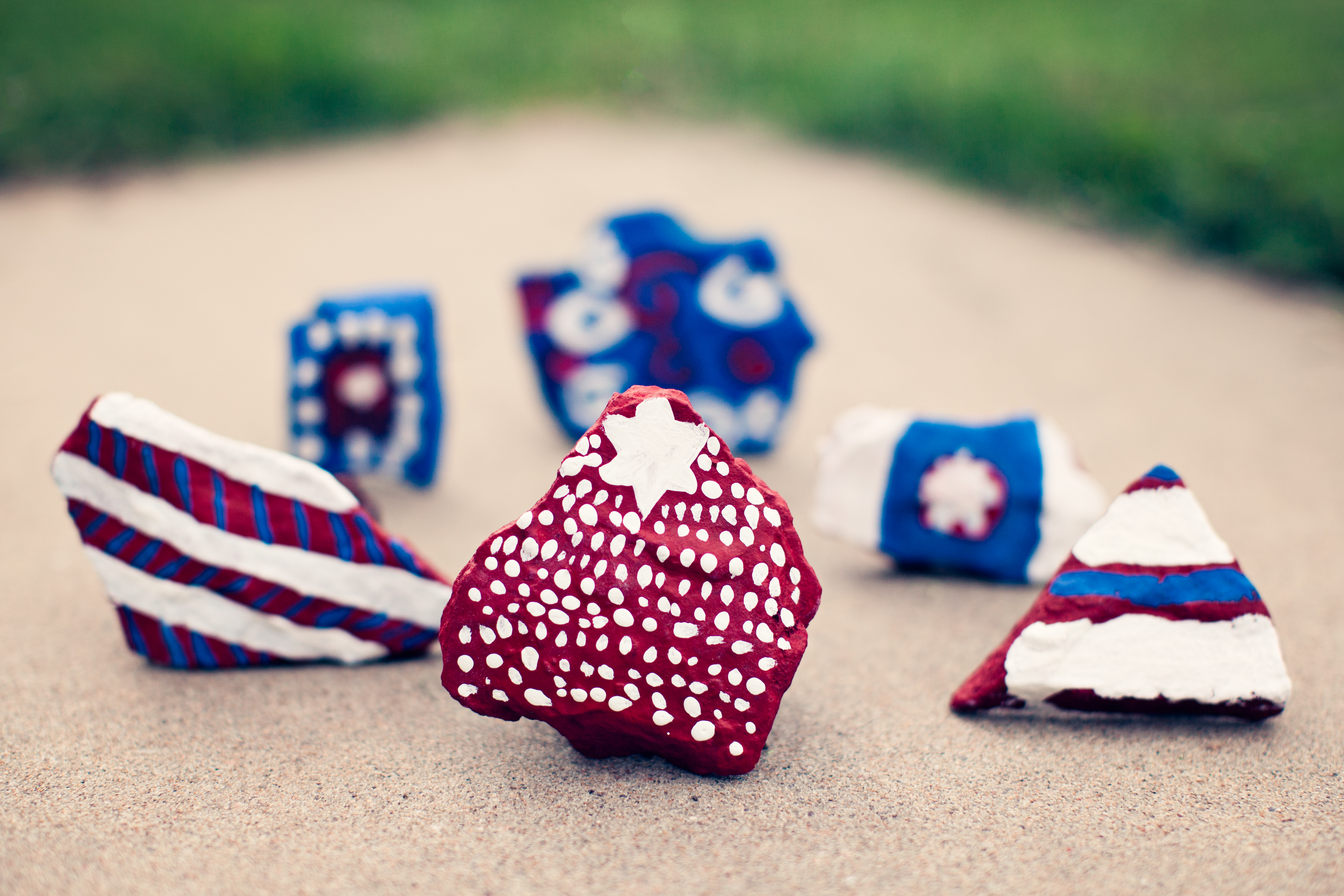 Patriotism Rocks!
What You'll Need:
Rocks – different shapes and sizes
Acrylic Paints – Red, White & Blue
Paint Brushes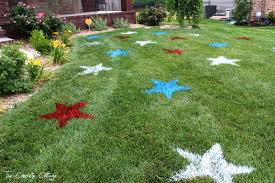 Lawn Stars
What You Need:
A yard
A template: Old cardboard with a star cut into it
Red, White and Blue construction marking paint. It won't kill grass but will last until you cut the grass**. Can purchase at any Home Improvement Store
** You can also spray water on the cutout and sprinkle with flour – doesn't work as well but won't last as long either.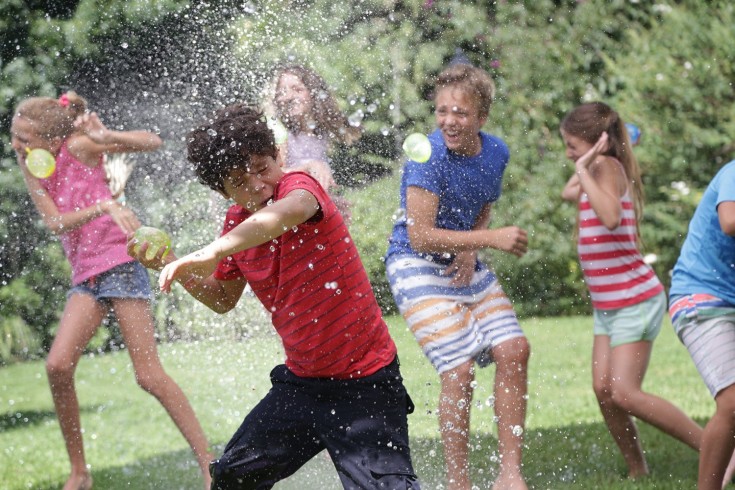 Water Balloon Dodge Ball
What You'll Need:
Red, White and Blue Balloons
Water
Fun personality – Let the kids take out the adults, they'll love it Patriotic Rocks
What You'll Need:
Rocks – different shapes and sizes
Acrylic Paints – Red, White & Blue
Paint Brushes
Wiffle Ball - No image needed, because America.
What You'll Need:
Wiffle Ball & Bat (we recommend pickup up a few, just in case you lose a ball or bend the bat
A few players – it's a simple and fun game. We all remember playing as kids
Confetti Balloons
What You'll Need:
Red/White/Blue Balloons
Air pump
Funnel
Confetti
How to:
Secure balloon under the funnel
Pour confetti down the funnel into each balloon
Using the air pump, fill balloons with air
When it's time to pop, pass out the balloons and pins and get ready for a pop instead of a bang.
*****
Trivia Fourth of July Facts
- Three Presidents have died on Fourth of July
- Thomas Jefferson third President of the United States Died – July 4, 1826 in Monticello, VA
- John Adams second President of the United States died – July 4, 1826 in Quincy, MA
- James Monroe fifth President of the United States – July 4, 1831 in
- For the love of hot dogs - An estimated 155 million hot dogs will be consumed on Fourth of July
- Just a little Tap - With concerns about cracking the iconic symbol, the Liberty Bell has not rung since 1846. Instead, to mark the Fourth of July, the 2,000-pound bell is tapped 13 times to signal for bells across the country to start ringing